Michigan's highly anticipated gay marriage trial gets underway today in Detroit, where a federal judge will hear the pros and cons of children being raised in same-sex families and ultimately decide what the definition of marriage should be and will be in this state.
Michigan has a voter-approved ban on same-gender marriages, that essentially defines marriage in Michigan as between one man and one woman. This was about 10 years ago.
Article here.
Michigan's case involves two Hazel Park nurses who are challenging the state's ban on same-sex marriage and same-sex adoption, arguing the bans unlawfully violate their right to get married and adopt each other's children. The plaintiffs, April DeBoer and Jayne Rowse, filed their suit in January 2012, initially raising only the adoption issue, but then challenging the gay marriage prohibition as well.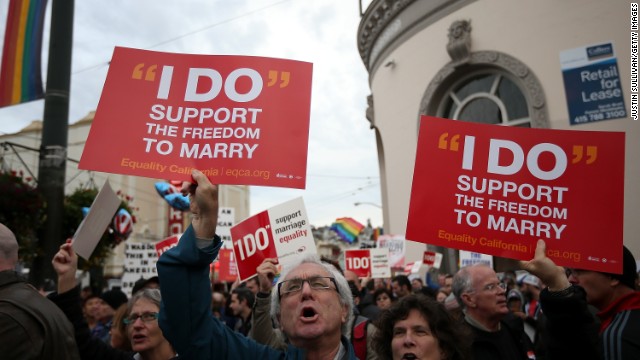 My personal take on this: I wrote an article (unpublished, email me for a copy) about equal protection for persons with disabilities. Even if the federal Court in today's trial decides to drop the voter-approved ban on same-gender marriages (which the Supreme Court views in the same category as persons with disabilities), what will happen at the next level? The Supremes have been on this issue for a bit in other cases, but haven't changed the level of constitutional scrutiny for this group.